Spotlight on Health Care Part I: Introduction and University of Kansas
Two of the three areas in which the Amit Raizada Foundation seeks to catalyze lasting social change—health and tolerance—have been at the forefront of the American discourse over the last six months. Between a deadly pandemic of unprecedented scale and a national reckoning on racial injustice following the tragic death of George Floyd, the American experience in 2020 is inextricable linked to two of our principal mandates. In many ways, we feel our mission carries more social resonance than ever.
In this series of three blog posts, the Amit Raizada Foundation will shed light on some of the institutions, firms, and organizations driving innovation and social change in medical technology and health care services. Over the last half-year, we've seen just how integral innovative medical technology and preventative health techniques are to our way of life, and we must continue to support these institutions as we navigate the post-COVID world.
University of Kansas
The United States has made great strides in eliminating infectious diseases over the last 100 years. COVID notwithstanding, few Americans die from acute infections like cholera, typhus or polio. In the modern age, Americans are far more likely to suffer from chronic illnesses like cancer, heart disease, or Alzheimer's. The CDC estimates, for example, that nearly 650,000 Americans die each year from heart disease. That's more than four times the number who have lost their lives to COVID-19—and it happens every year.
While many health care providers are justifiably focused on developing vaccines to COVID-19, it is essential that we continue to invest in innovative treatments to chronic maladies like heart disease.
This was an early objective of the Amit Raizada Foundation. Years ago, our founder—Amit Raizada—helped endow the Raizada Family Electrophysiology Lab at the University of Kansas, a perennial innovator in the field of medical technology whose non-profit health care system relies on philanthropy to provide its world class care and services.
This endowment helped the lab procure the trailblazing MediGuide technology, which offers comprehensive views of the heart while reducing patients' exposure to radiation by up to 90 percent.
"The University of Kansas is the gold standard of medical care in the region, and we are proud to have helped provide funding to its world-class innovators and researchers, who are making strides in the development of critical treatments across myriad medical disciplines," Raizada said.
In addition to its leading cardiac expertise, the University of Kansas has long been noted for its respiratory care program.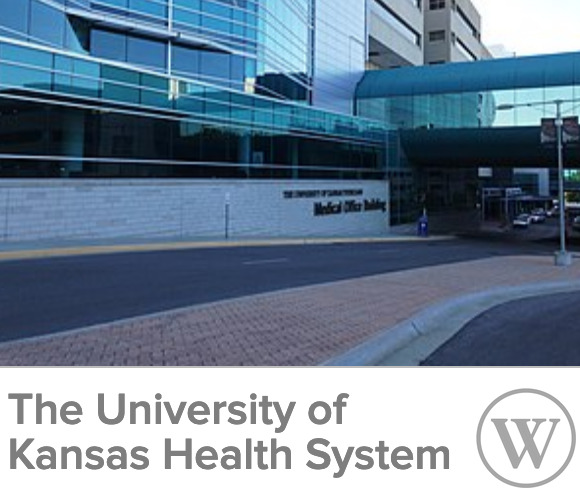 Despite serving a population with higher-than-average rates of respiratory infection, the University's patients experience ventilator-related pneumonia at much lower rates than the national average thanks to the University's expertise.
The University also offers a cutting-edge Bronchial Thermoplasty program that uses minimally invasive, safe treatments to reduce asthma attacks and asthma-related ER visits for at least five years—significantly improving patients' quality of life.
That, in many ways, is the ultimate goal of the Amit Raizada Foundation—to catalyze new innovations that deliver critical treatments to those in need, improving their lives for the long term. The University of Kansas shares this ambition, and we are excited to spotlight to the noble services they offer their community.
COVID dominates the headlines, but that does not mean that equally pernicious, chronic illnesses have disappeared. As we mobilize our society to develop a vaccine to the novel coronavirus, let's also redouble our efforts to stamp out chronic maladies like cardiovascular and neurological diseases from our society. The University of Kansas is a great place to start.
Amit Raizada is a forward-thinking entrepreneur and investor whose mastery of investment and growth strategies has helped launch and grow countless successful business ventures across the globe. In 2002, Raizada founded Spectrum Business Ventures which today consists of more than 80 operating companies spanning multiple industries including technology, entertainment, real estate, financial services, hospitality, retail, eSports, fashion and others. Raizada is a lifelong philanthropist with a devout passion for giving back to the community, and in 2017 cofounded Vision Global Foundation, which supports charitable causes around the globe that focus on children and families in need. For more information about Amit Raizada please visit his bio page.